Limited availabilty
Join our waiting list and be among the first to experience the Joy of Natural Hair, and together, let's set young people on a path to living a meaningful joyful life. 
Nyfasi
The time has come for us to experience the joy of natural hair. The Deluxe Detangler is composed of three parts: an ergonomic cover, a roller and a refillable reservoir. Its key features are
Patented release mechanism
Refillable reservoir
Wide-tooth comb for easy detangling
Ergonomic shape, comfortable to use
Apply and distribute: Our patented mechanism enables simple, effective application and distribution of the product. To apply, bring the roller in contact with the hair; just like a ball pen, the roller rotates and applies product to the hair. Locally apply product to tangle and knots, making them easier to detangle and brush through and save up to 30 minutes.

Wide-tooth comb: Strong, long, widely spaced teeth guarantee an effective detangling while minimising damage, promoting length retention and aiding in removing shed hair. The smooth tip of the wide teeth protects your scalp.

Thoughtful design: The ergonomic shape of the cover and its soft touch finish provide a comfortable hold while maintaining a good grip on wet or dry hands. Well-engineered locking mechanism secures the cover and reservoir comb, preventing spillage and stains on clothes. No need to press, squeeze or push to apply.

No product wasted: The roller helps distribute the product as you comb, enabling even uniform distribution of the product on the hair, helping you save your product.

Easy to clean: The cover, roller and comb can be taken apart for effective cleaning. Rinse with an under tap or shower. For more thorough cleaning, use warm water and soap.

Versatile: It can be used as a detangler or styling tool. Use with mousse to get defined, bouncy curls. As you apply, strands are clumps in their natural shape and the mousse set style. It can be used with a wide range of viscosities, from a rich conditioner to a milky leave-in conditioner. It is not intended to be used with thin oils, liquids, butter, or thick conditioners.
Join the revolution: Self-assessed by 30 women with 3B and 4C hair for two weeks in the comfort of their homes. All participants affirm that detangler on the market provides the same benefit. Some called it revolutionary.
Build a legacy: We donate 5% of our profit to provide one-to-one life coaching to young people. 
Share
View full details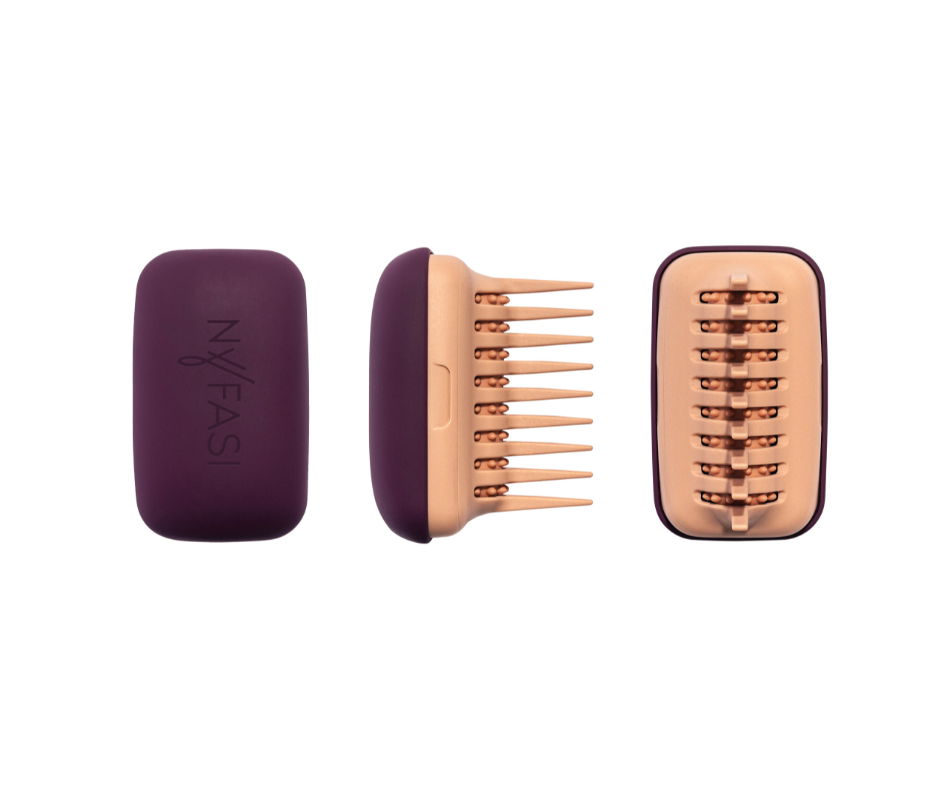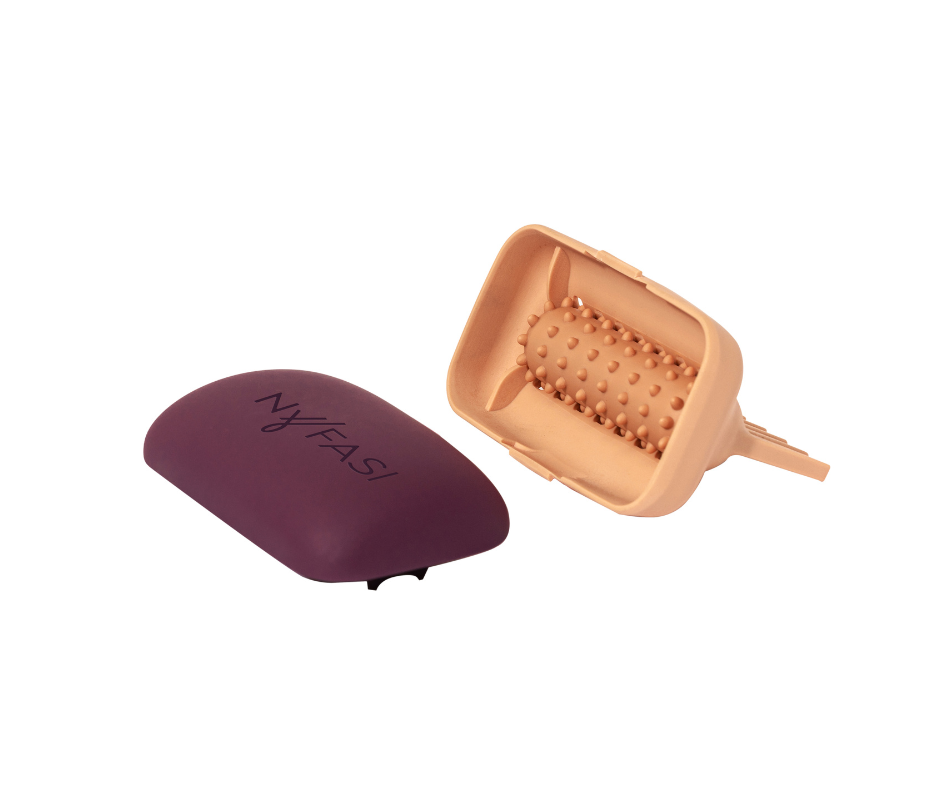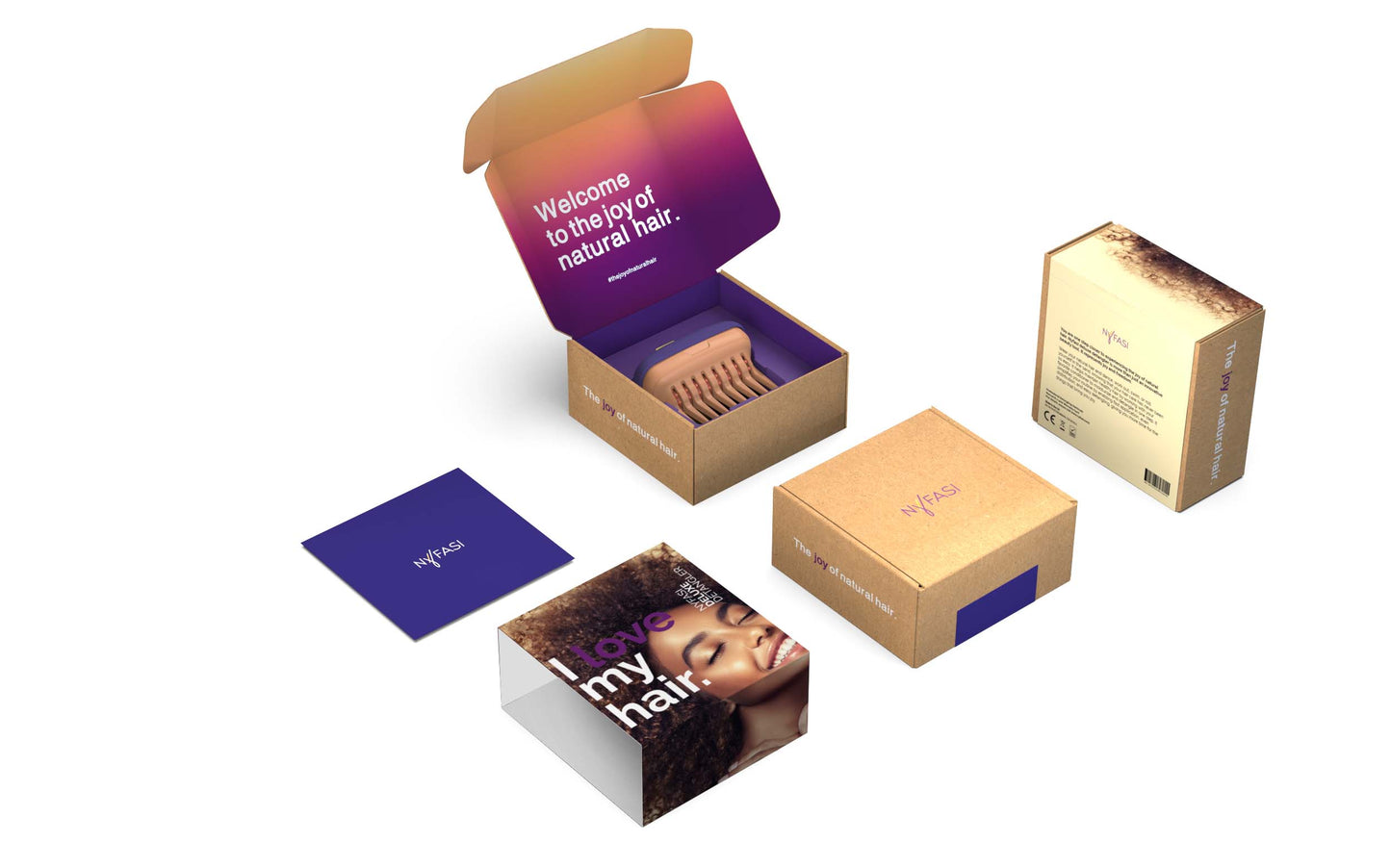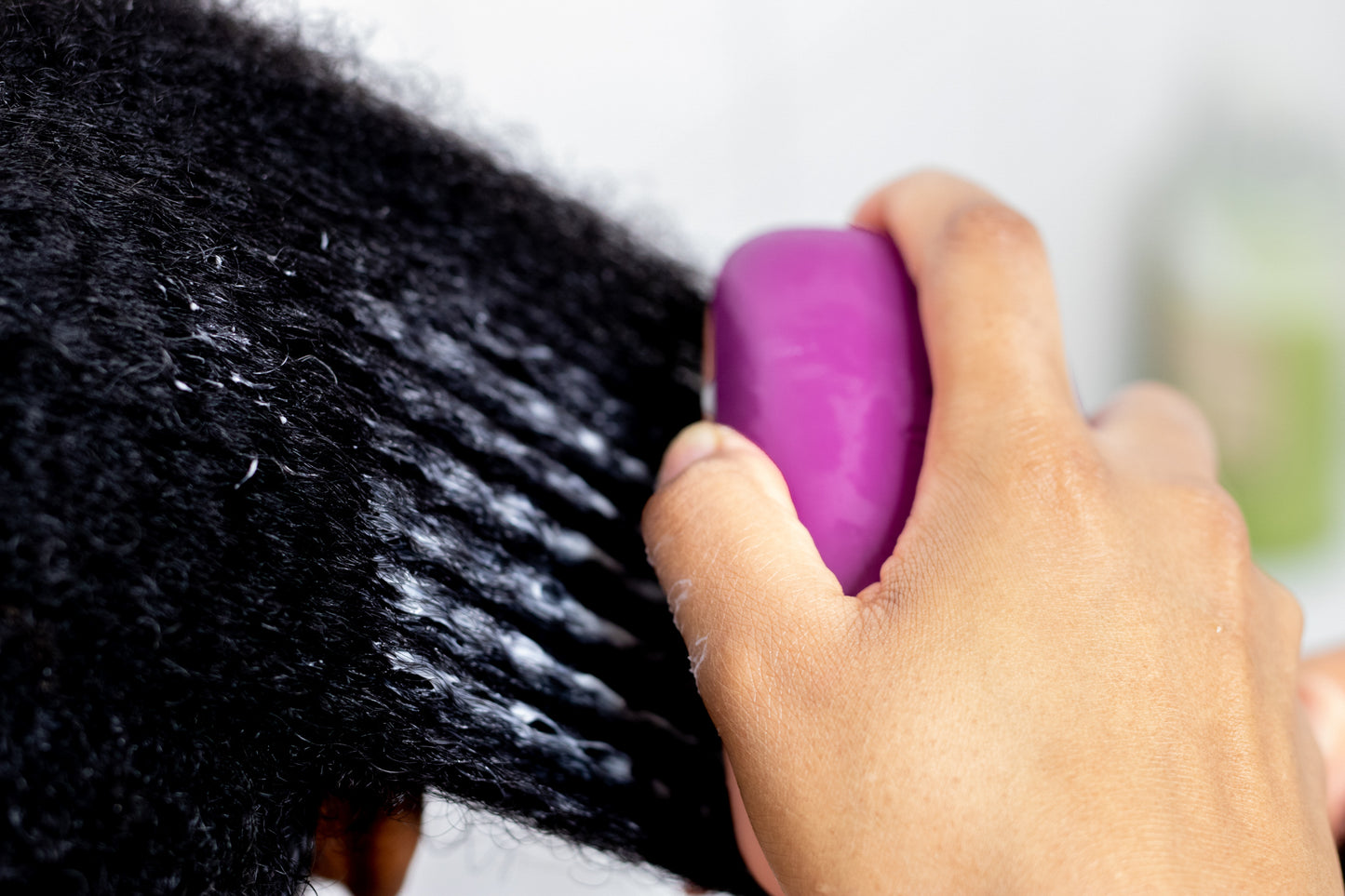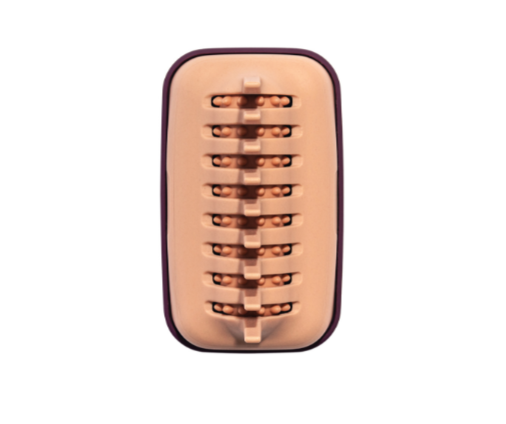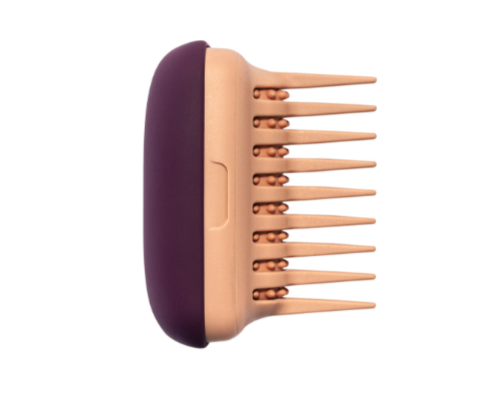 Sian

It is easier to detangle. I would highly recommend this detangler.

Petal

Not slippery when wet. stayed fimly in my hand while covered with conditioner.
Complementary information
How to use the Deluxe Detangler?

The Deluxe Detangler can be used in or out of the shower. Fill it with a hair care product with the recommended viscosity. Close it and comb through. The hair care product locally lubricates the hair, which facilitates detangling. When you are done using it, rinse it and set it aside until your next use. The following videos demonstrate how to use it.
Hair types and length

The Deluxe Detangler works on all types of hair. However, the current design is optimized for 3A to 4C hair. We recommend using the deluxe detangler for hair with a length of more than 5 cm.
Other benefits

When using the Deluxe Detangler, you might experience intense joy or euphoria. On a serious note, other perceived benefits are

•        The maintenance of healthy hair

•        A more enjoyable experience

•        Relieve mothers from their children's cry

•       Excellent tool to teach children to detangle their hair