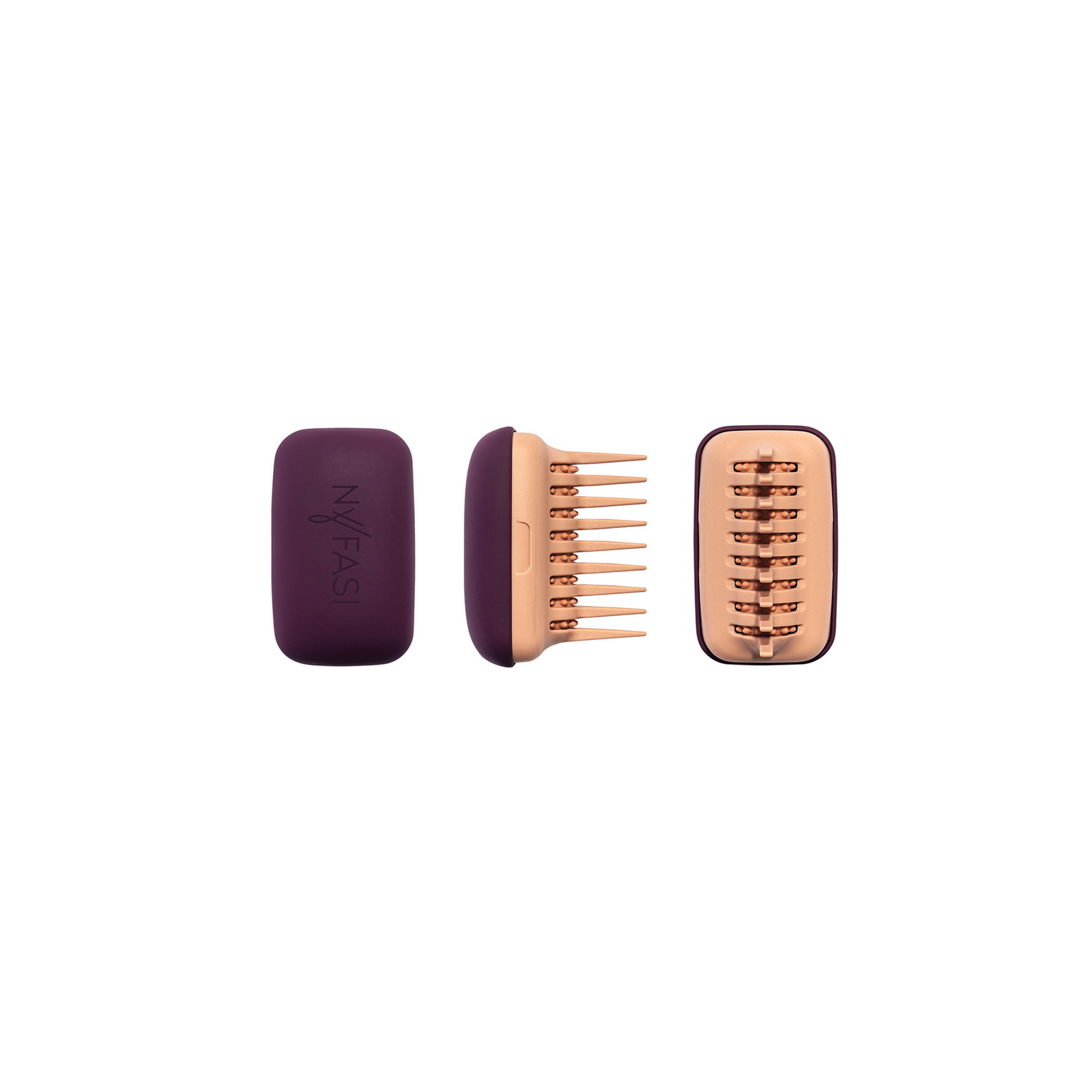 Deluxe Detangler
Our founder Dr Youmna Mouhamad was inspired to invent the Deluxe Detangler while caring for a little girl called Hazel. Every Sunday, Hazel cried, wishing for straight hair due to the pain she felt from detangling. Following a cultural tradition, Youmna's mother would dip a comb in a mixture of water and oil, which makes detangling less painful. 
It is time for us to experience the joy of natural hair and let hair care become a bonding moment. More than a detangling tool, the Deluxe Detangler and its patented mechanism evenly coats your hair with the hair care treatment of your choice, enhancing slip and letting your hair glide effortlessly through the wide tooth comb.
We donate 5% of our profit to provide one-to-one life coaching to young people to set them on a path to live a purposeful and joyful life.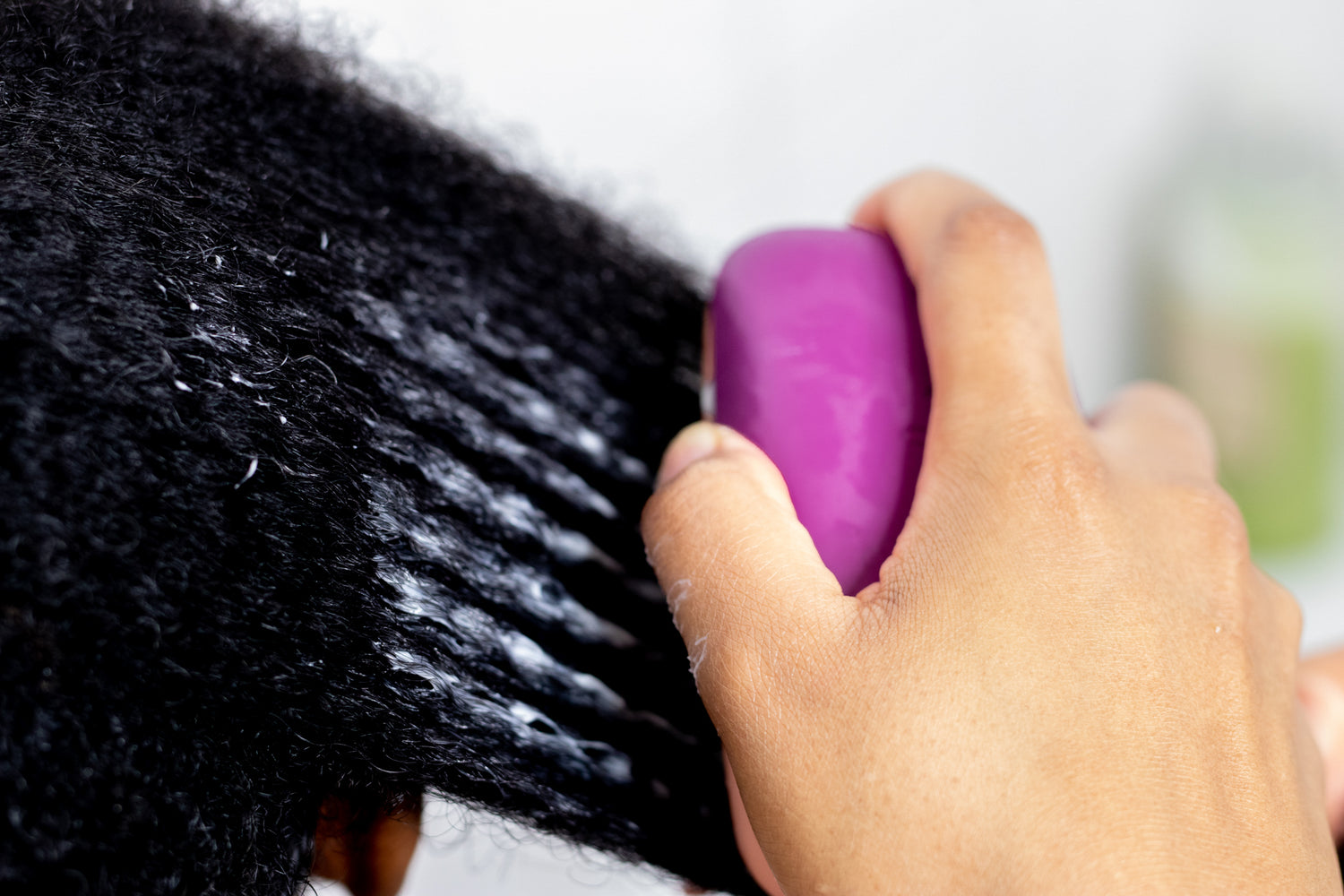 Benefits
The Deluxe Detangler comprises three parts: an ergonomic cover, a roller and a refillable reservoir. Its benefits are easy detangling, even distribution and fast application saving up to 30 minutes per application. 
Our Technology

Apply, distribute and detangle

Reservoir

Control the amount of product used.
Community-led innovation
The Deluxe Detangler is a community led innovation; from the ideation to its development and that of its packaging, we engaged with 50 women with natural hair to ensured that it brings value and offers a great user experience. Sheba and her daughter Grace have been essential in this process; they have tested all our prototypes.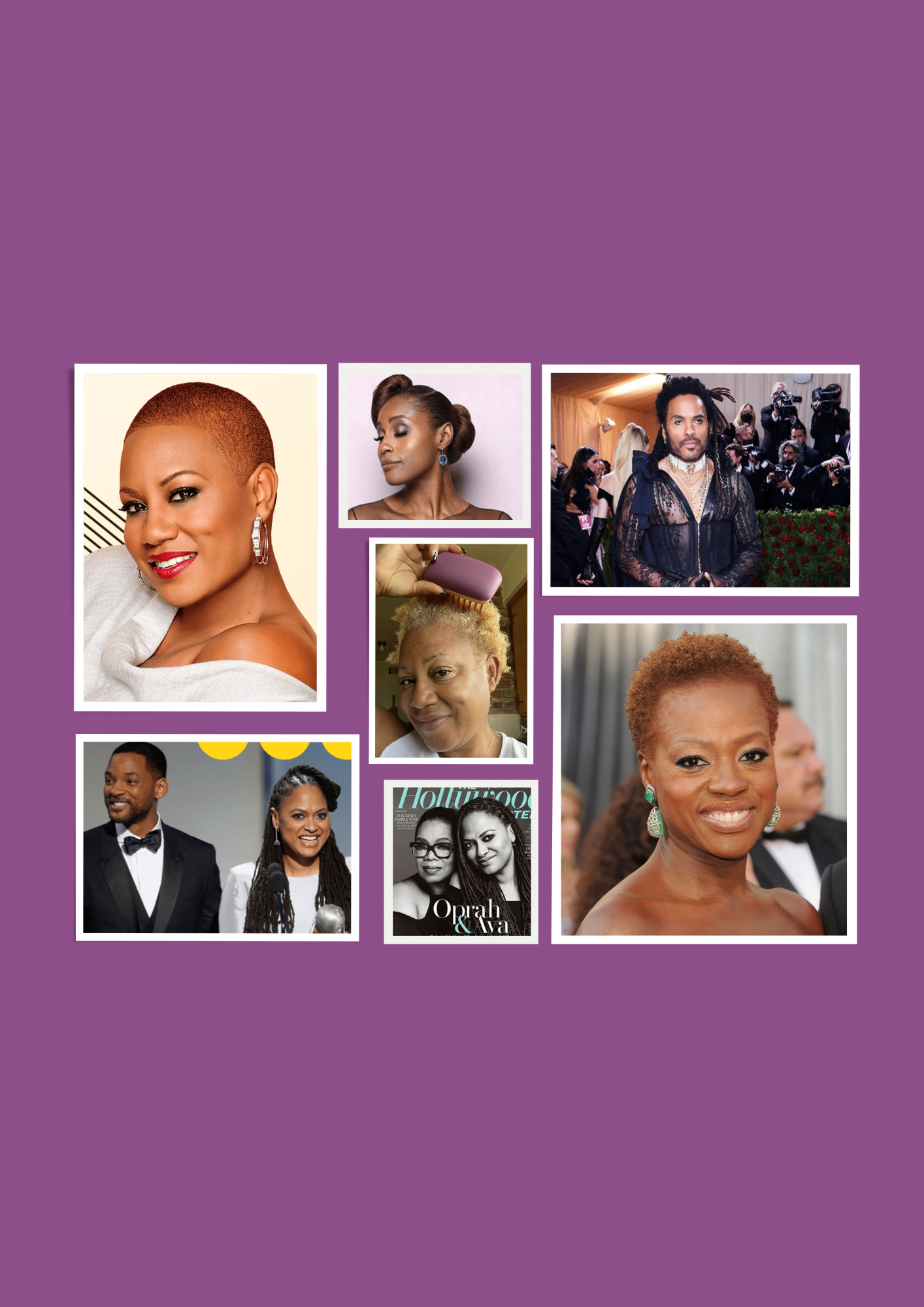 Felicia Leatherwood
Felicia is the world's leading celebrity stylist and educator regarding textured hair. She styled celebrities such as Issa Rae, Viola Davis, Ava Duvernay, Will Smith and many others. She loves the prototype of the Deluxe Detangler we sent to her. We are approved by the best hairdresser in Hollywood.
Prospera

I use this on my daughter ... She was like, mommy, wow, that's amazing. I don't feel any pain.

Tayo

It's a very innovative product and the design is great - the ways it feels and the way it works - it detangles with ease.

Katia

I love this product, and I can't wait for these to be ready - I'll be buying them for me, my sister, my aunt - everybody!